Blog · August 11 2021
Abode Recommends: Day Trips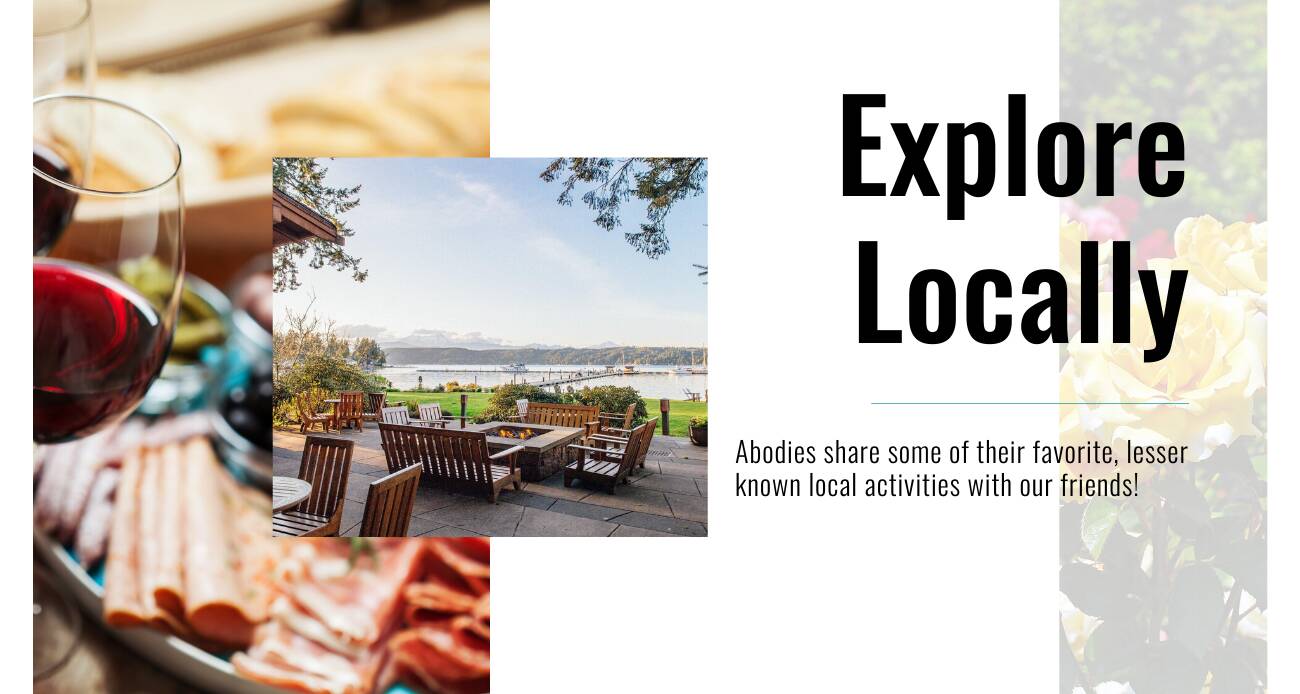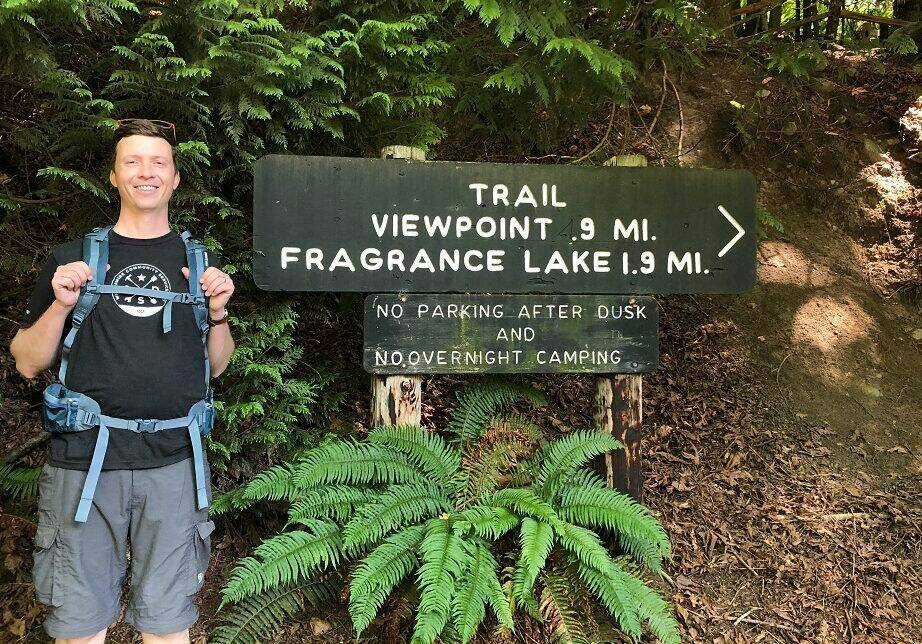 Bellingham
Michael and Gretchen Duggan recommend visiting Bellingham via Bow-Edison and Chuckanut Drive Scenic Byway. It's about 2 hours to Bow-Edison and 25-30 minutes more to Bellingham. Here are some of their favorite stops:
In Bow-Edison: visit The Breadfarm for beautiful bread, cookies, and general baked good delights. Eat at the Mariposa Taqueria (if it's open this is a must!) or at Tweets Cafe. Visit Samish Bay Cheese Co for a cheese tasting and cheese to take along to eat with your Bread Farm bread.
Bellingham: eat/drink at Aslan Brewing Co - great patio, really good beer, and a very nice food menu. Cocktails and dumplings at the Redlight Kitchen & Bar, fun shopping at Phoebe Wahl shop downtown and at bookstores in Fairhaven.
Hikes & Beaches: Larrabee State Park, hike to Fragrance Lake for a good lake loop (not too challenging). Or walk the Bellingham boardwalk for in-town waterfront flat walking.
Hood Canal
Rachael Schermer says "the canal is the best!" She loves staying at the Alderbrook Resort & Spa in Union, WA because it's only about an hour from Tacoma. There is a golf course, hiking trails, spa, & water toys. "The Union Country Store is 3 minutes down the road and has good deli options/breakfast and the best ice cream (she says you definitely should get Kentucky Pie)."

Lake Crescent
Allison O'Hagan told us that Lake Crescent is her favorite place to go with family and friends. It's only a 2.5 hour drive from Tacoma and you can camp nearby, stay at the Lake Crescent Lodge, or just visit for the day. Parking is free at the beach parking turnoffs.
"There are a ton of hikes nearby. Storm King will kick your booty, but the view at the top is magical. Marymere Falls is a quick, flat hike that drops you at the base of a peaceful waterfall."

Leavenworth
Shelley Heck says a trip to Leavenworth from the Lake Tapps area is an easy day trip for floating the river (2 hours) or zip lining (3 hours/9 lines). She stayed at the WorldMark Wyndham, but there are many other rentals and hotel options.
"SOUTH is my favorite Latin American restaurant to go to while there, as well as the Doghaus Brewery - it's a great small brewery!"

Hood River
Although Hood River is about a 3 hour drive from DuPont, Jana Ross says her family likes to take a bit longer and stop for donuts in Portland and get a quick hike in at Multnomah Falls on the way. "Sometimes we stop at the Bonneville Fish Hatchery to visit Herman the Sturgeon - he's had quite the life and has stories to tell.

While there are tons of basic to fancy hotels and vacation rentals available, we love the Best Western Plus Hood River Inn. We always get a pet friendly room or two facing the river and bring our dogs along. The heated pool and hot tub are fun for all, and the restaurant is amazing. From there, we venture out to explore Hood River, Lyle, White Salmon, and the surrounding area. The trip is never complete without a stop at Syncline Winery."